fp:Cruising the Area of Messe Berlin for Delivery
From LinuxTag Public Wiki
You will see - Messe Berlin is a far and wide area, nearly a planet of its own. If you arrive there for delivery with your vehicle, use gate 25 only to enter the area, then follow signage to hall 7.
2013 Traffic Guide
See D4_Verkehrskoordination_2013.pdf for this year's details on how to reach the exhibition halls on the fair grounds.
Map
For a rough orientation please see the sketched plan of the fair: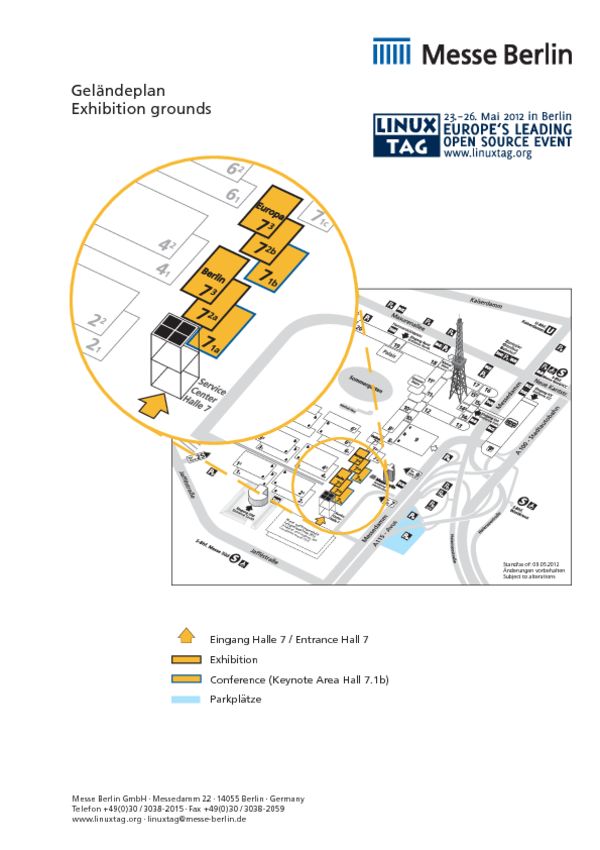 Make sure to have a deposit of 100,- EUR in cash ready at hand. For cars it allows you to drive on the area for two hours, lorries have three hours. For details please have a look at the traffic guide.
See also